Treat patients in a more convenient, effective, and affordable way.
TrySecondOpinion is a unique healthcare concierge service offering qualified physicians another way to interact and connect with patients. Review records and help patients at your own leisure, and set your own schedule. You can earn a sizeable supplemental income while still working at your main practice.
We believe that everybody deserves unrivaled medical services no matter their income level. TSO is on a mission to provide patients with professional, accessible, and timely second opinions. Too often, patients are left with unsatisfactory, unclear, or inconsistent diagnoses. The goal of TSO is to pair patients with experts and renowned specialists who can offer a reputable second opinion to provide clarity, offer guidance, and provide peace of mind.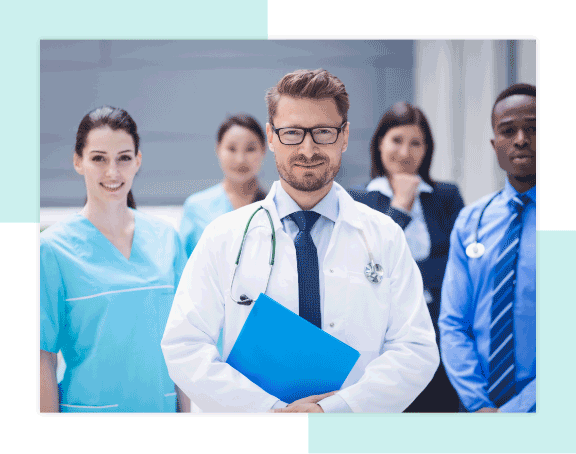 You're a passionate, accomplished, and knowledgeable healthcare specialist with a desire to help people. You know what it's like to provide support and guidance to a distressed and confused patient. There's no better feeling than helping someone overcome a medical or health challenge. With TSO, you have a chance to touch the lives of countless patients who are looking for help.
When you work with TSO, you're your own boss. Whether you want to work full-time, part-time, or just a few hours a week, it's completely up to you! Anytime you need to take time off, simply adjust your availability. It's that simple.
You entered the medical field to help. Through TSO, you get to positively impact even more lives by helping patients work out their diagnoses with a second opinion. Your professional advice could be just what a patient needs to finally heal.
TSO offers competitive compensation to doctors and medical specialists who participate in the platform. It's a great way to make some additional income to supplement your main job.
We've been offering healthcare services to patients for years, and we're always in the process of improving.
We work with the best doctors and healthcare specialists around to ensure our quality of care remains unrivaled.
TSO boasts a user-friendly and professionally designed platform that ensures everyone can access leading medical support. We offer unique healthcare concierge service which minimizes workload on the specialists.
TrySecondOpinion is only as strong as the healthcare professionals on its team. We invite you to join us as a key second opinion specialist. We'll be honored to have you join our mission. Fill out the form below to sign up.